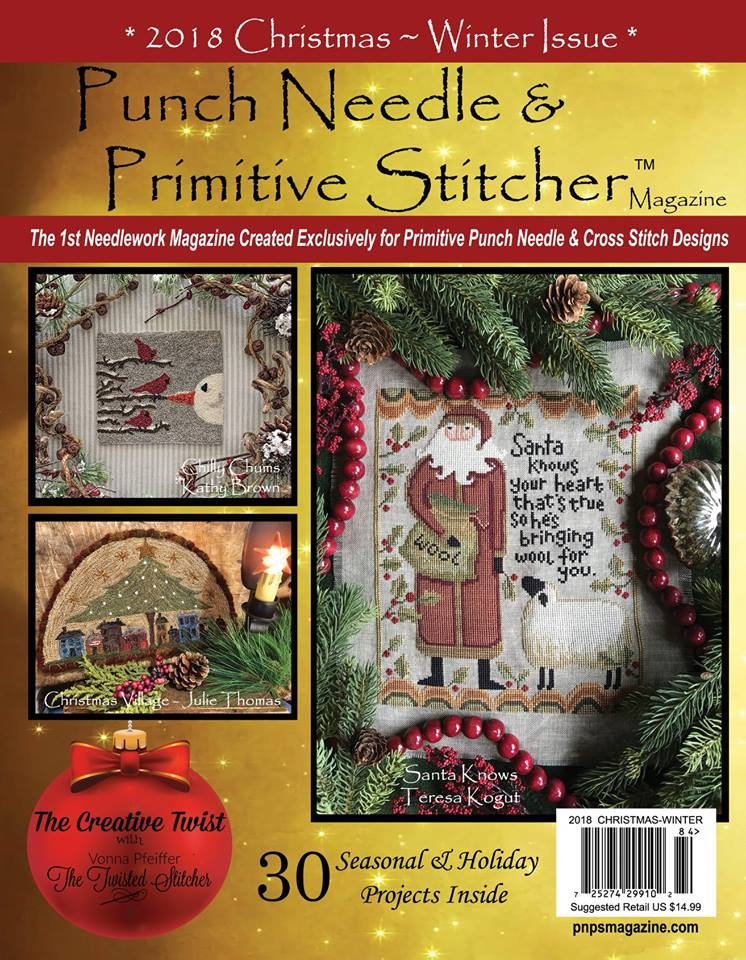 My "Follow the Star", a punch needle pattern, inspired from
my painting of the same name.
With a few changes.
NO snow flakes and the star is different.
I am delighted to be included with so many of the talented designers in this outstanding and fabulous issue.
Hope you have subscribed to the PNPS magazine.
You will not be sorry...😊
Thanks for visiting, gots to run more errands.
with Peace and Blessings for ALL,